FLOQUEM is conceived as a decorative line which combines the elegance of sculptures and neoclassical busts with the originality and color of "Pop Art".
FLOQUEM pieces are finished with a technology that electrostatically adheres the flocking fiber to the surface of the piece, giving them a velvety texture in vibrant and striking colors.
Through the creation of replicas of famous busts and sculptures, FLOQUEM gives an irreverent and disruptive twist to any space. Therefore, more and more of these pieces are used in bars, restaurants, hotels and galleries wanting to differentiate themselves with an ambitious and unique decoration.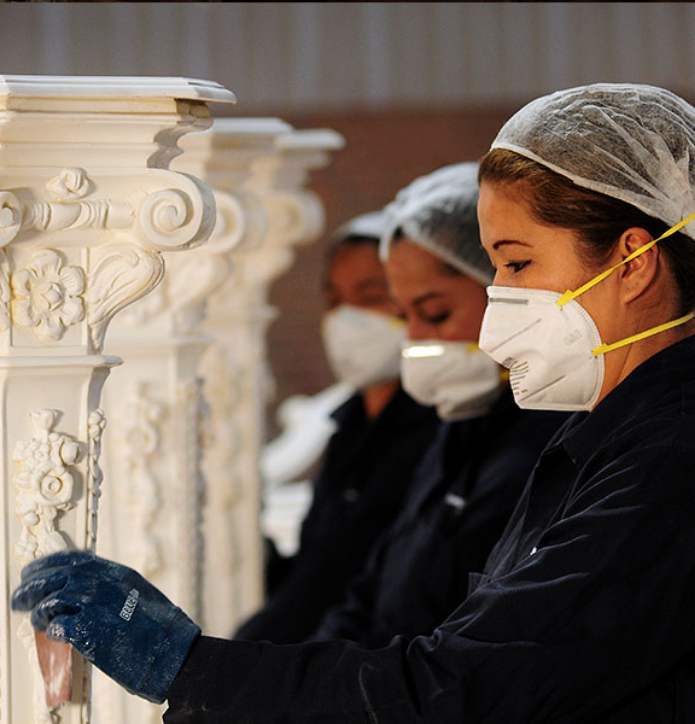 ANCIENT HISTORY WRAPPED IN VIBRANT COLORS